Another East Oregon County Votes to Explore Unification With Idaho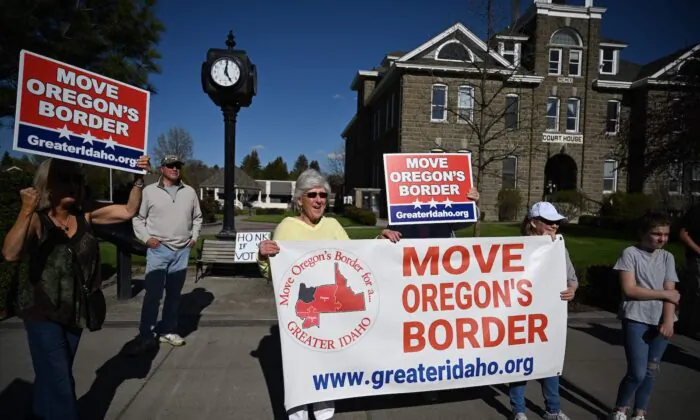 A dozen counties in eastern Oregon have now thrown their support behind a proposed merger with neighboring Idaho, bringing the idea of Greater Idaho closer to reality.
The ballot measure in the May 16 Wallowa County election was won by a razor-thin 21-vote margin, with 1,721 (50.31 percent) of 3,241 ballots cast in favor of the proposal, according to KTVB7.
"Last night's vote in Wallowa County continues to prove that eastern Oregonians are ready for a long-term solution that actually solves the urban/rural divide in Oregon," Greater Idaho movement spokesman Matt McCaw told The Epoch Times.
"Despite the promises of bipartisanship and hearing out of eastern Oregonian's concerns, the current legislative session has been as divisive and partisan as ever."
Turnout at the election was 55 percent—more than twice the statewide average.
"Since the movement began winning elections six election cycles ago, it had averaged 62 percent in favor and 38 percent opposed," a ratio of more than 1.6 to 1, according to a Greater Idaho movement press release.
"Wallowa County only has 2 percent of the population of eastern Oregon, and its beautiful mountain views draw an unusually large percentage of upper-income residents from the Willamette Valley, who may have been less supportive of joining Idaho."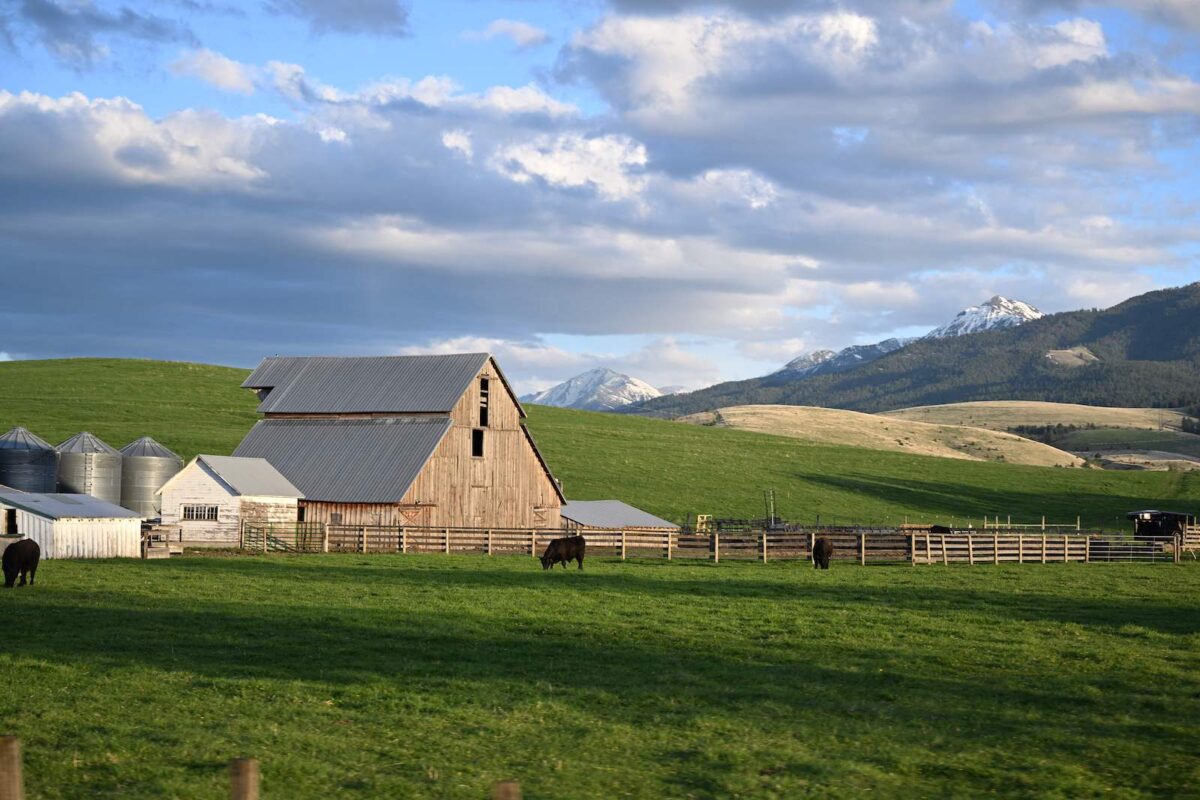 'Smear Campaign'
Greater Idaho said the ballot measure passed despite heavy spending on an ad campaign by Portland Democrats to undermine the movement as an extreme right-wing effort.
"Their ads claimed that far-right individuals and groups support the movement, but had no evidence that the movement supports those individuals or groups," according to Greater Idaho.
"The ads implied that those far-right groups are the people behind the movement, but Greater Idaho leadership says they've never been contacted by those individuals or groups.
"Their other ads claimed that joining Idaho would be financially bad for eastern Oregon and that the group hasn't done an economic analysis. But independent economists proved that Idaho's governance would be good for eastern Oregon."
Greater Idaho filed a complaint over the ads with the state on May 5.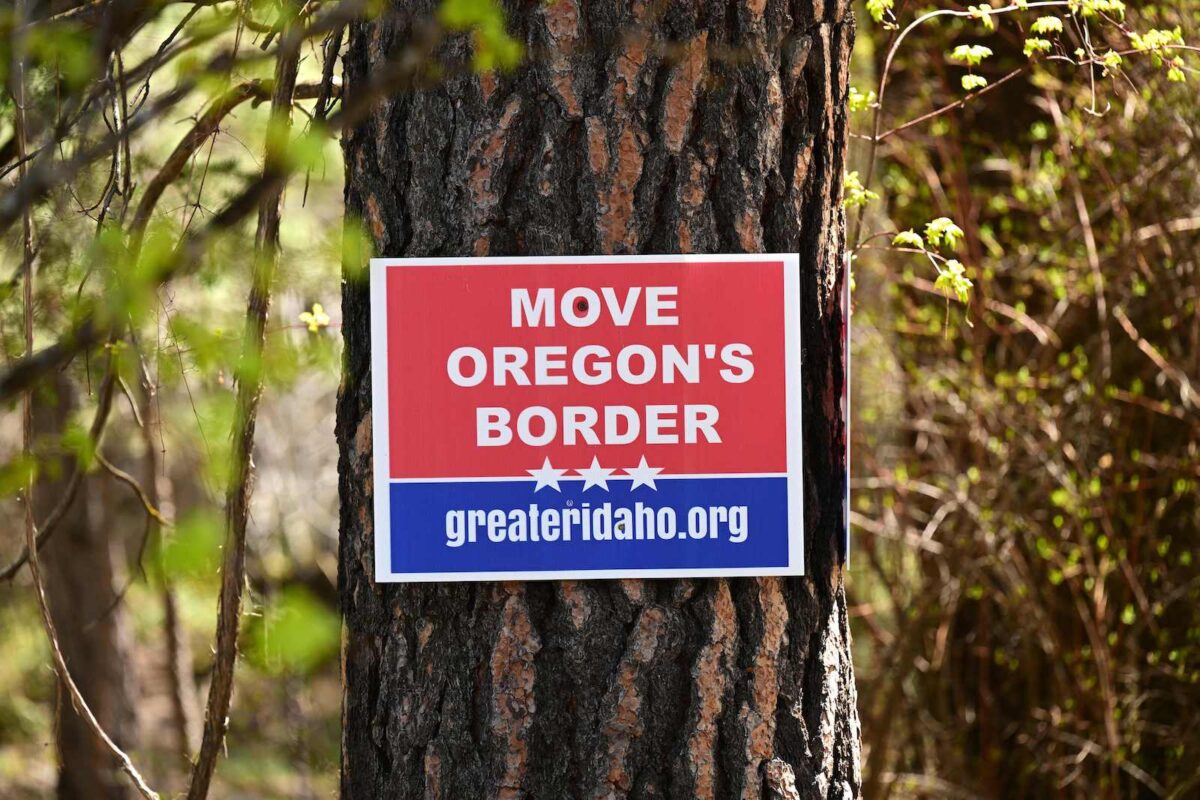 According to Greater Idaho, merging the conservative east Oregon counties with Idaho would benefit Oregon's state budget and end political gridlock.
Wallowa County's vote on May 16 brings the total number of Oregon's 36 counties supporting Greater Idaho to around 30 percent.
"The Greater Idaho movement will continue to advocate for eastern Oregonians by supporting county votes and calling upon the Oregon Senate and House leadership to hold hearings where we can address the sources, and potential solutions, of the discontent in eastern Oregon," the movement press release added.
On Feb. 15, the Idaho House approved exploring the Greater Idaho proposal in Memorial 1 legislation.
'Win-Win'
If both state legislatures approve the merger, Oregon will lose about 400,000 residents, about 9 percent of its population, making Oregon an even bluer state politically.
By contrast, Idaho would gain roughly $170 million annually in new tax revenues.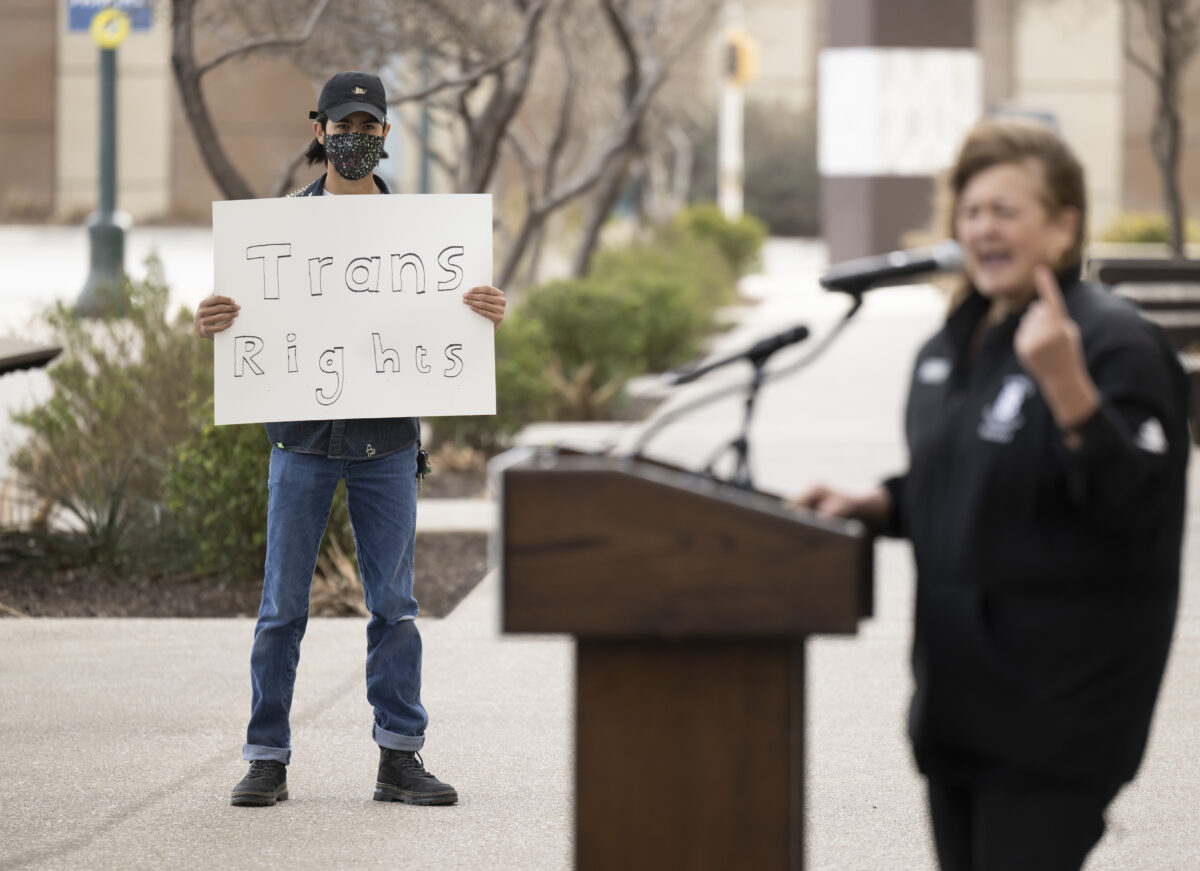 Idaho state Rep. Barbara Erhardt, a Republican, told The Epoch Times in November the merger would be a "win-win" for both states by resolving entrenched ideological differences.
"At some point, states will have to get the courage and rise and say, you know what? We're not playing in that sandbox because it's corrupt. We're going to do what we need to," Erhardt said.
"There's opposition among Democrats in Idaho, as expected."
The merger proposal would require approval from both state legislatures, including an interstate compact or agreement establishing the new political arrangement.
Congress would also have to approve the unification measure.
https://www.theepochtimes.com/another-east-oregon-county-votes-to-explore-unification-with-idaho_5274235.html?utm_source=Goodevening&src_src=Goodevening&utm_campaign=gv-2023-05-18&src_cmp=gv-2023-05-18&utm_medium=email&est=JbvcnJT2VxQ5nY3f%2BGkL4hbFNdwGanSDbHsDwQICnADHnZjF2JikXESM53FX