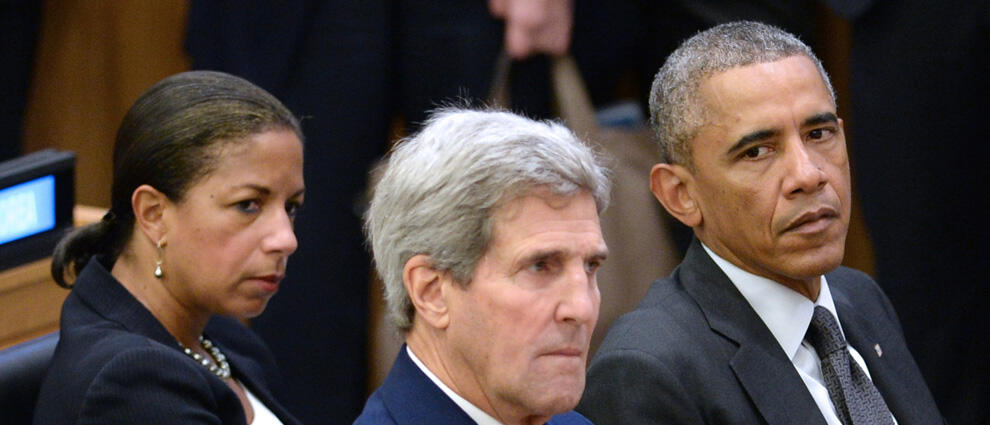 A senior Obama official claimed over the weekend that the United States "always knew" that Bashar al-Assad possessed chemical weapons in Syria, despite multiple public statements –some as recently as January 2017- that all such weapons had been successfully removed.
"We always knew we had not gotten everything, that the Syrians had not been fully forthcoming in their declaration," a deputy secretary of state and deputy national security adviser for President Obama said during an interview with the
New York Times
.
These comments directly refute statements made by Secretary of State John Kerry in 2014 and National Security Adviser Susan Rice as recently as
January 2017
, when both top Obama officials confirmed that al-Assad had complied with international pressure and removed his chemical weapons arsenal from the country.
"We were able to get the Syrian government to voluntarily and verifiably give up its chemical weapons stockpile," Susan Rice told NPR this January.
President Trump's decision to strike the Assad regime with 59 tomahawk missiles on Thursday was widely praised by both American and international officials.
Many former Obama aides also applauded the decision. Anne-Marie Slaughter, a former high-ranking state department official under President Obama, thanked the Trump administration on twitter.
Bashar al-Assad's chemical weapons attack last week, which killed at least 70 people, demonstrates that despite Kerry and Rice's claims, the Syrian regime still retains these weapons and is willing to use them.
The attack also highlights the failure of the Obama administration, which refused to directly intervene in the six-year long conflict, even after al-Assad crossed Obama's 'red line' by using weapons of mass destruction.