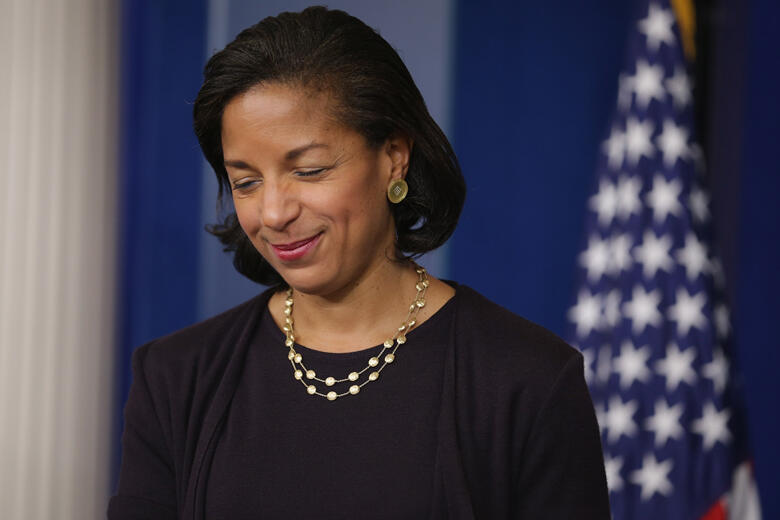 Documents critical to the investigation of the Obama administration spy-scandal have been buried by the U.S. government, according to Judicial Watch.
The organization requested the documents, which are related to the surveillance, unmasking, and illegal leaking targeting President Trump and his associates, as part of a Freedom of Information Act request on April 4th.
"Judicial Watch today announced that the National Security Council (NSC) on May 23, 2017, informed it by letter that the materials regarding the unmasking by Obama National Security Advisor Susan Rice of 'the identities of any U.S. citizens associated with the Trump presidential campaign or transition team' have been removed to the Obama Library," Judicial Watch wrote in a statement published on Monday. "The NSC will not fulfill an April 4 Judicial Watch request for records regarding information relating to people 'who were identified pursuant to intelligence collection activities.'"
According to the NSC, the documents in question have been transferred to President Obama's Library. Those documents may now be withheld from the public for up to five years.
"Documents from the Obama administration have been transferred to the Barack Obama Presidential Library," the NSC told Judicial Watch. "You may send your request to the Obama Library. However, you should be aware that under the Presidential Records Act, Presidential records remain closed to the public for five years after an administration has left office."
The move puts the breaks on Judicial Watch's efforts to identify those responsible for the unmasking and illegal leaking of the names of associates with the Trump campaign.
"Prosecutors, Congress, and the public will want to know when the National Security Council shipped off the records about potential intelligence abuses by the Susan Rice and others in the Obama White House to the memory hole of the Obama Presidential Library," said Judicial Watch President Tom Fitton said in the statement. "We are considering our legal options but we hope that the Special Counsel and Congress also consider their options and get these records."